Vertical Video: Supercup streamed in 9:16 format for the first time
23 August 2021 – Fans around the world tuned in for the first "Klassiker" of the season as Borussia Dortmund and FC Bayern München went head to head in the Supercup 2021 at SIGNAL IDUNA PARK. The DFL and its broadcasters took innovation one step further that night with a number of technological advancements, including the option of a "vertical video" format.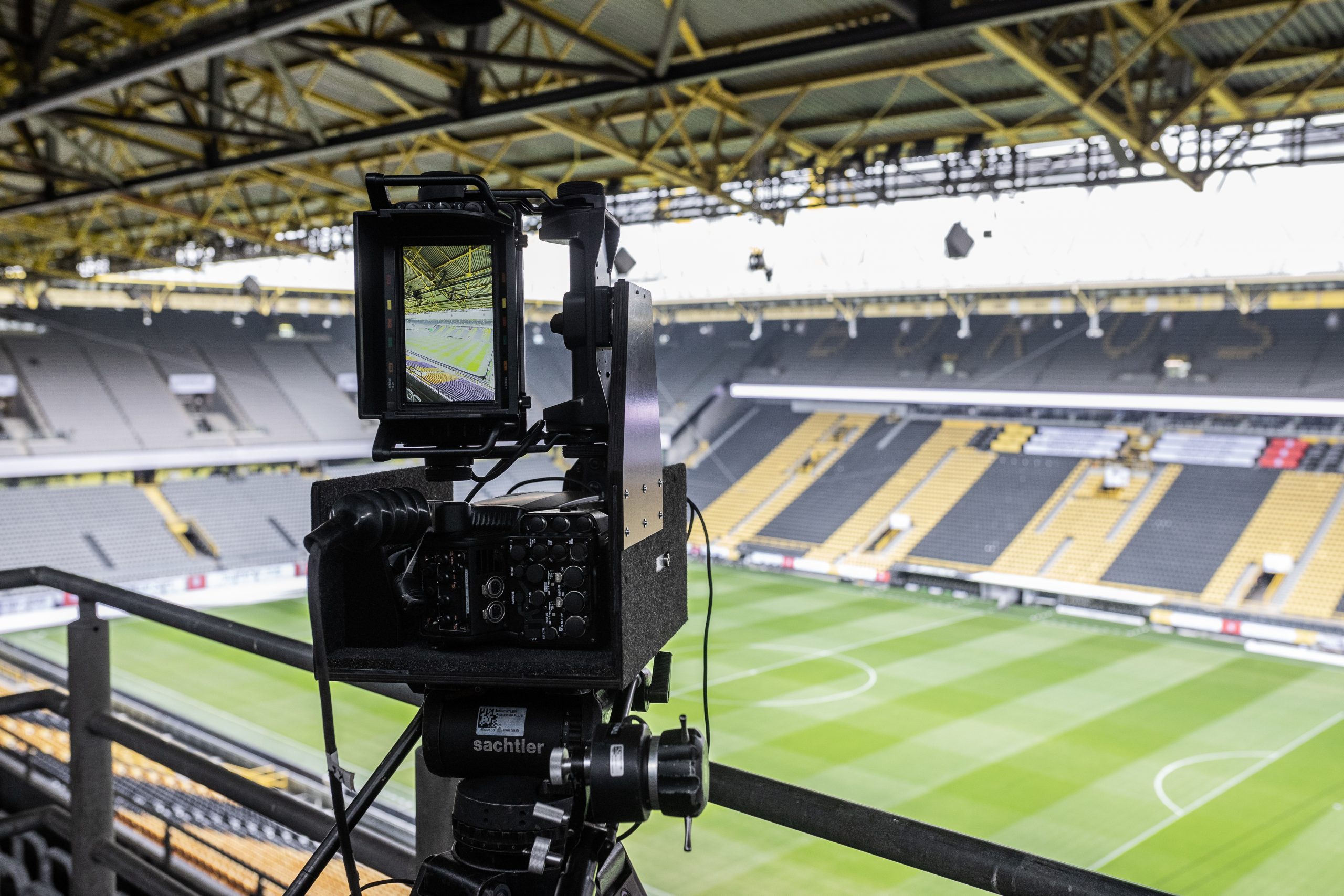 The match, a 3-1 victory for Bayern over Borussia Dortmund, was shown in 9:16 for the first time, as media partners "ran" (SAT.1 in Germany) and OneFootball in Brazil offered this new video broadcast via the entertainment platform TikTok. In addition, broadcaster Sky Sports offered their UK and Ireland consumers the opportunity to watch the match in 9:16 via their app.
After successful implementation, "ran" registered more than 450,000 unique users, OneFootball more than 500,000 unique users for the live TikTok broadcast, while seeing their follower count increase by 54,000. Nikolaus von Doetinchem, Vice-President of OTT and Media Rights for OneFootball, said: "As user behaviour is evolving and the consumption of live football on mobile devices continuously increases, it was only a matter of time before dedicated 9:16 live broadcasts were tested and implemented."
Andreas Heyden, Executive Vice President Digital Innovations for the DFL Group, said: "Any Bundesliga innovation starts with our fans and customers. Data is showing that the consumption of vertical video is rising on a global level and especially in young target groups. Together with our network of global broadcasters, the rationale was clear: taking the next step in enhancing the media offering to fans optimized for mobile consumption on digital platforms."
The DFL was the first football league to test 9:16 picture formats optimised for mobile devices in 2019, and the latest production shows the advantages of making vertical video available. With nine cameras and a dedicated editor, the 9:16 stream was designed to make the viewing experience more accessible for fans.
Interested in receiving regular updates on the latest innovations in professional football?