SportsPro OTT Awards: Triple Success for DFL and TeraVolt with Bundesliga Interactive Feed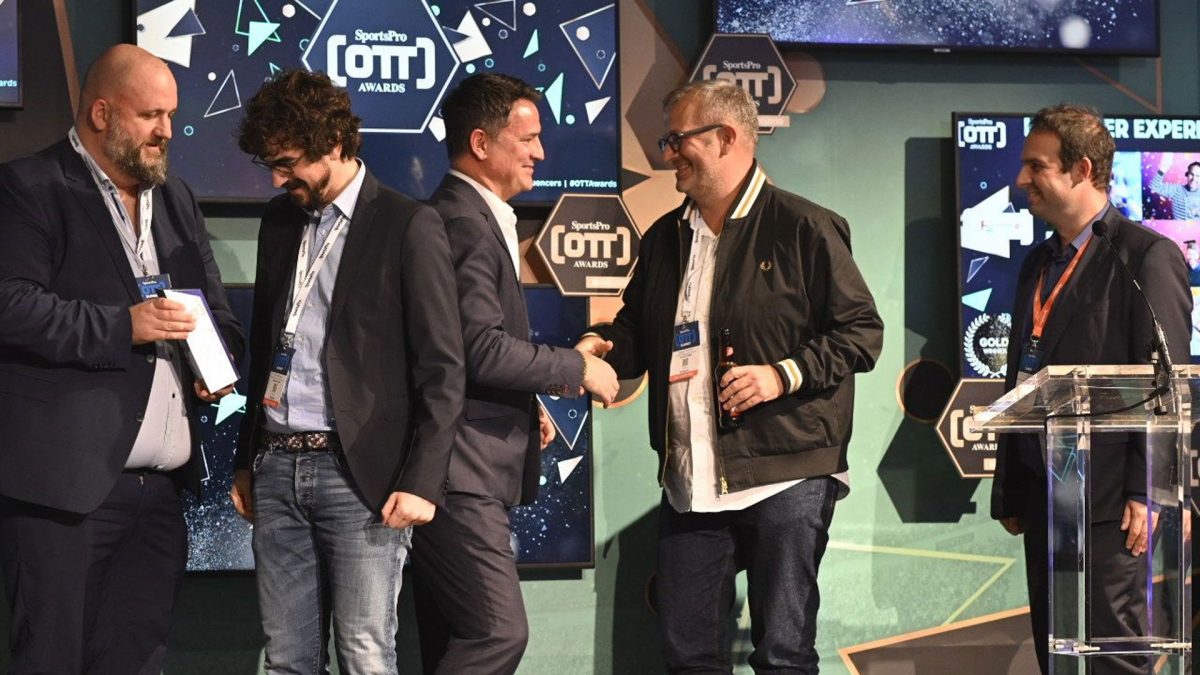 16 November 2021 – With awards in three different categories, the DFL's "Interactive Feed" was the evening's big winner: the DFL Deutsche Fußball Liga and TeraVolt GmbH received three SportsPro OTT Awards 2021 for its new live experience. Specifically, the Interactive Feed prevailed in the categories "Innovation of the Year", "Best User Experience" and "Best Digital First Product". The prestigious SportsPro OTT Awards took place on 15 November in London.
Dominik Scholler, Head of Audiovisual Rights International at the DFL, accepted the awards in London: "We are glad to have found the right partner in TeraVolt to jointly develop award-worthy products like the Interactive Feed. We always want to offer our media partners and Bundesliga fans the best quality. The Interactive Feed is therefore a great and innovative upgrade to our product portfolio."
The special feature: viewers receive all matchday data at the touch of a button – directly on the first screen. The service includes the display of highlight videos, quick switching to parallel matches as a personalisable conference mode and video alerts in real time. To enable this, real-time match data and short in-match clips are synchronously integrated into the DFL's live World Feed signal. This makes it easy to embed the application into a media partner's existing OTT infrastructure without the need for additional devices. This function has recently been available in Japan, as part of Bundesliga Live App from broadcaster SkyPerfecTV! (SPTV), and in Hungary via media partner Network4's "ARENA4+" platform.
The new service was developed by the DFL Group, with the support from German company TeraVolt, which modified and enhanced the AI-based SaaS platform TVXRAY for Bundesliga broadcasts especially for this purpose. In addition, Amazon Web Services (AWS) provided key infrastructure, such as streaming, hosting and data solutions for the service.
Tobias Fröhlich, founder and CEO of TeraVolt, was also there in person at the awards ceremony: "Our overriding goal is to move the information from the second screen to the first screen. This is also what we are pursuing with the Interactive Feed. We are therefore all the more pleased about the result of the SportsPro OTT Awards, which are both a confirmation of our work, but also of the successful partnership with the DFL."