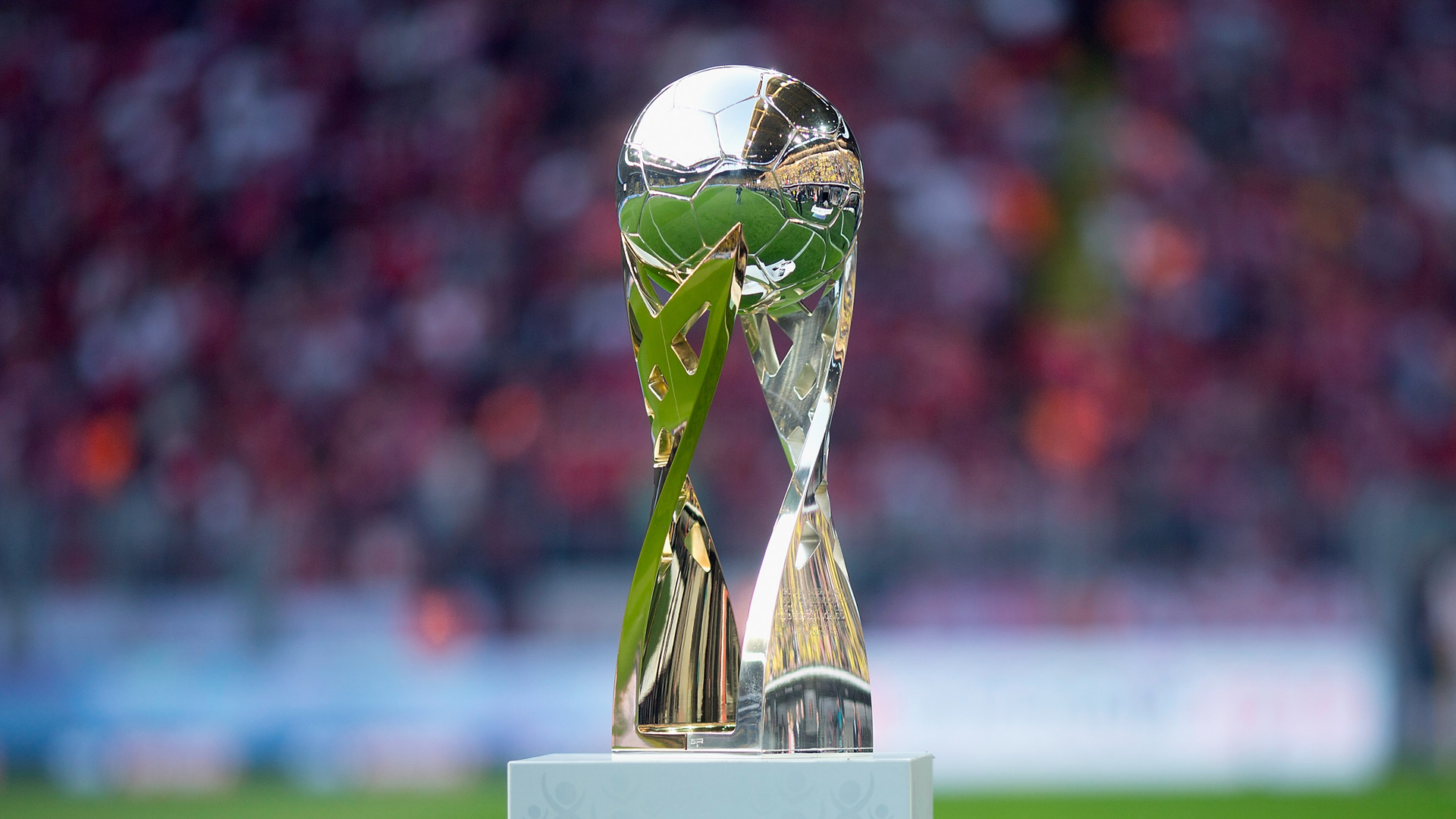 Since 2010, the DFL presents the winner of the annual Supercup with a trophy created specifically for the occasion.
The trophy stands 53cm high and weighs 5.5kg. The challenge cup was designed and created by silversmiths Koch & Bergfeld in Bremen. The sterling silver finish on one side symbolises the competition for the Bundesliga Meisterschale, while the fine gold finish on the other side represents the DFB Cup. The winners of these two competitions play for the Supercup at the start of the following season. In case of a double winner, they play against the Bundesliga runner-up. The sides of the Supercup trophy symbolise arms holding up a chrome ball with a diameter of 19 centimetres. The trophy is insured for a sum of €30,000.
The Supercup game was previously played between 1987 and 1996, before being reintroduced in 2010. Initially, the winner was given a silver vase from the German Football Association (DFB), which was the responsible body at the time. This was followed by a rock crystal hexagon that was subsequently used as a trophy for intervening challenges for the League Cup.