Improved corner flag camera technology: a whole new perspective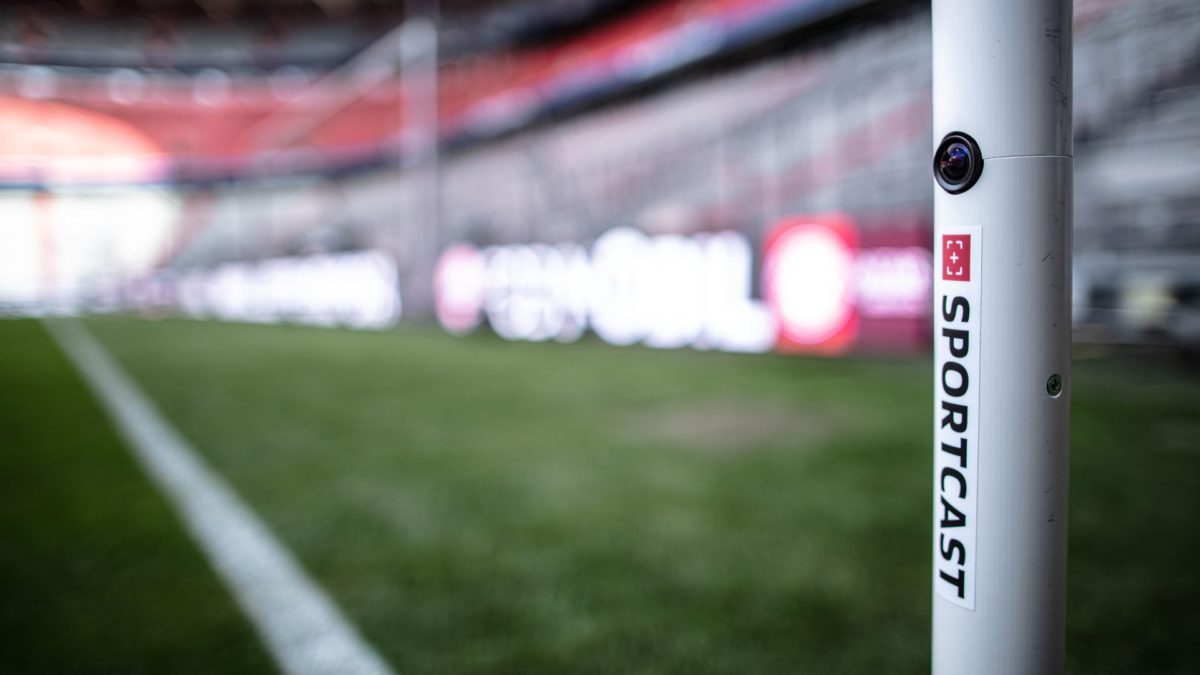 28 April 2020 – In 2018, the DFL Deutsche Fußball Liga became the first football association to demonstrate the potential of corner flag camera technology in football matches. This innovation has meanwhile been implemented on a regular basis at top Bundesliga matches, providing media partners with another unique perspective to offer fans in live broadcasts. Cooperatively developed by the DFL subsidiaries Sportcast and Livecast, the DFL's improved corner flag camera technology is designed to bring fans even closer to the match. It was developed with the help of LMP Lux Media Plan – selected for its high-quality camera solutions that meet the needs of the DFL – as well as the DFL's broadcasting and TV production partners.
From corner kicks to player celebrations, corner flag cameras provide viewers in front of the TV screens with a pitch-side perspective of certain moments of play in the corresponding area – one that wasn't possible using the previously available camera technologies. With the new, improved system, two corner flags are replaced by specially modified corner posts, each complete with a DFL-developed, extendable adapter that allows easy installation at almost every Bundesliga and Bundesliga 2 venue. These corner posts house miniature cameras that measure just three centimetres in diameter and are carefully positioned to provide exciting perspectives on the action that fans want to see, in full high-definition quality. The video material is fed back via two thin cables laid out of sight below the turf. These cables run to a camera breakout box away from the field of play. Sitting near the pitch, the operator controls the camera's iris and telemetry parameters to ensure maximum capture quality throughout the event. The signals are then transmitted to the broadcast vehicle.
The DFL's pioneering use of improved corner flag camera technology once again demonstrates its ability to bring innovative ideas to the sport quickly and effectively, driving positive technological change in football that benefits broadcasters, clubs and fans alike. A prototype of the corner flag camera technology was first unveiled and tested during Innovation Matches at SportsInnovation 2018, the DFL's biennial technology and innovation trade show, held in Düsseldorf, Germany, in collaboration with Messe Düsseldorf. It took the DFL only six months to develop the technology from the idea stage to production.
The first live test was conducted just months later during Supercup 2018 at the Commerzbank-Arena in Frankfurt. Further live tests were held throughout the 2018-19 season in the Bundesliga, with Livecast tweaking the prototype in preparation for the 2019-20 season. Steady technological improvements have resulted in flawless quality and led to corner cams now being utilised frequently in top match productions.